08:20
A day in Morning Sun
Brain was overflowing with the information since 8
th
November when India PM decided I love Gandhiji's thin rimmed glasses more than his face (Ignore the Pun) and old notes of 500 and 1000 became history. The battle of misinformation that too in the digital India was creating havoc all around, even CIA during cold war could have taken few leaves out of Indian Politicos. Media houses who are supposed to be the mirror of common mass were also turning into glasses to see-through their inclinations. The people standing in Queues were either happy (Zee news) or irritated but still believing it's for common good (AajTak) or all dying (NDTV). Whom do you put your faith in if not media or the very persons who are supposed to represent us?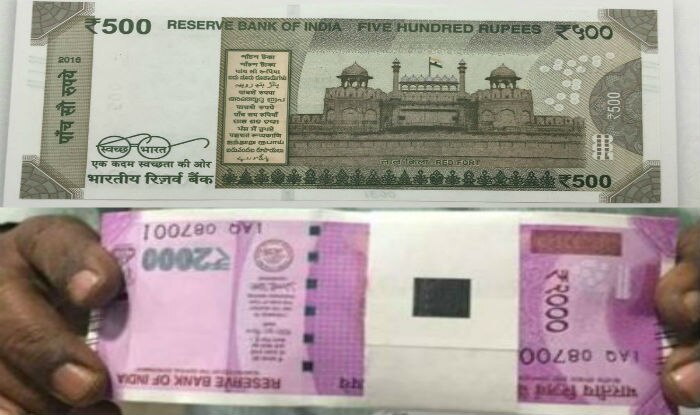 New Notes of 500 and 2000 Rupees
https://en.wikipedia.org/wiki/Indian_500_and_1000_rupee_note_demonetisation
Anyways after juggling with plans to go for early morning walk for long the day finally comes and I say let me go out and meet the Sun God. I get on in my full gear music, shoes, jogging suit and head for the unknown as I haven't seen the world at this hour since I shifted to Bangalore. Honestly I am the lazy middle class who goes to office, comes back, watches TV, eats and sleeps to go back to same old routine next morning. Today was different day though as I woke up and decided to go for a morning walk. Trust me at 5 am the world looks more calm and absolutely yours yeah unless you step into territory of a sleeping dog who also is basking in the same fact that the world belongs to him. Anyways so I push myself through and I see a totally new world out there where there is no traffic and noise. You also see mix of people who are sipping tea and are happily and animatedly chatting with others at the tea joints. I also find ladies of the house doing some household chores or preparing for it, seriously when do the housewives sleep (?). Then the sound of "I don't want to go to school today" slips out of corridors of many small houses on the road. Oh man how much Deja-vu is this reminding me of my town days when it was all real and a daily affair. Metro cities now have become epitome of Johnny Walker's - Keep Running tagline. We push and push but the baby never gets delivered and we still keep trying assuming that this time it will be different that the rest.
I see people and I think why not see it up close and personal and I too order a tea. I ask chai Wala if he is worried by another chai Wala's step at Centre and he says "
Sir unless you are looking to exchange old notes I am your guy and that's it
". I still push on saying but you must be feeling the impact of cash crunch. He says the first few days were of chaos wherein he also spent hours in front of banks, but now he is content and says the money is back in circulation he shows me his cash drawer which only has 100 and lesser denominations. He continues about the point that unless it comes down to some advantage for his children it does not impact him much. He is still more worried about when this black money exercise will make his kid's government school better. he jokes about a whatsapp message wherein Modiji says " You teased me for २००० दो (Read 2002- Godhra) अब २००० लो"
I ask him but news channel shows the lower middle class is having lots of inconvenience and it should be rolled back, then many people standing nearby chip in saying "
Sir nobody comes to show our plight when we are actually facing problems be it water scarcity or ration, so whatever they say is what they want to show. We are happy that aadhar based bank accounts give us all our subsidy without any middlemen. More than the leaders these middleman are the ones who bake their bread on fire in our belly. In a way we are happy to see now these middlemen running covers to cash their stashed money. Some of us are also in wrong in helping them take care of 500 note for 50 Rupees commission. But in long run these commission matter to the way we live. But still it's only a small group and most of us are happy that for a change it is not us but they who are losing their sleep over what will happen next morning
".
Somewhere deep down I also feel solace in this aspect of demonetization, let's call it revenge of the middle class, I chuckle inside. I say thank you and sip through my tea and move ahead.
I find one SBI ATM open at this hour and an old guard sitting nearby, I ask "Is there any money in ATM" He says "yes sir they filled at night and it's still there". I ask him and since when are you here isn't it inconvenient to be here at this hour. He says "Sir I live alone and if in this time I could be of help to other people then that's the best thing I can do with my time". Wow this is the India I have known for, the one which I love and was made to believe by media and politicos that it does not exist anymore.
But Get UP India, wake up to the SUN and see that the real India exists and that's why this pseudo India is painted because come on truth or fiction we INDIAN love to GOSSIP. I don't take out money because luckily I have few hundreds at home and most places accept cards. While coming back though I find an old guy trying out an ATM for money and I tell him sir try out the SBI ATM around the corner. He thanks me and asks can I check the form which he has filled for note exchange. I start back home felling happy really happy.
Good Morning India, Rise and Shine!!!